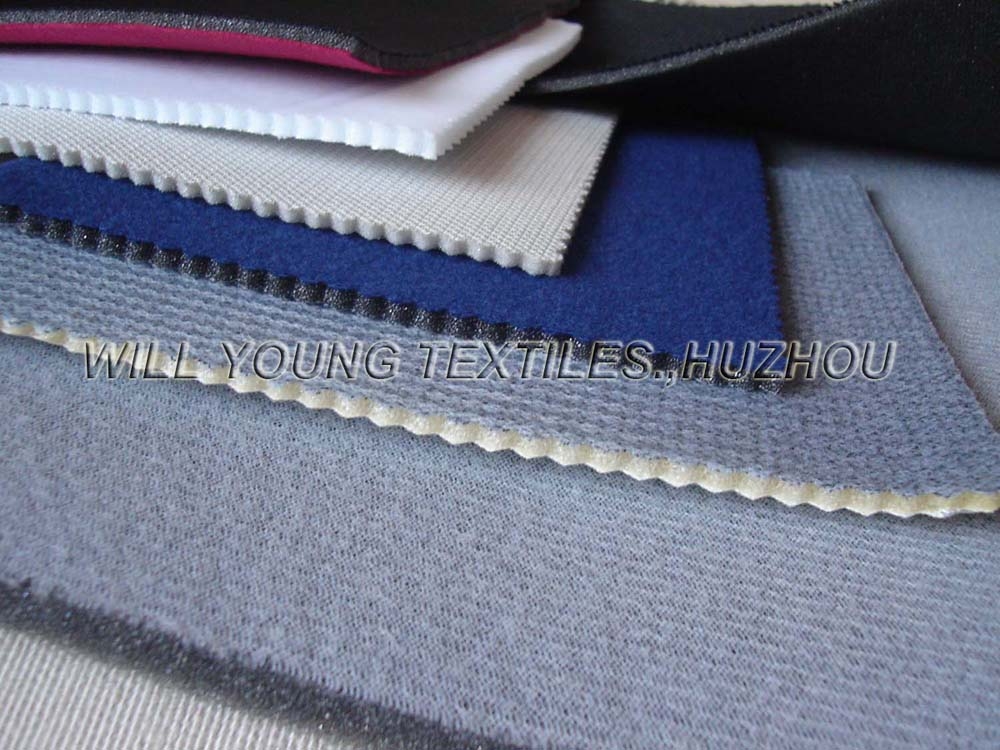 We are supplying various technical fabrics for lamination (accoppiatura) use, we are also supplying ready-laminated fabrics.
More emphasis on the use of foam-laminated performance (technical) textiles for shoe uppers and linings,and also sofa and upholstery industries is a recent fashion trends. The Will Young Tex. strives to match the latest trends in an ever-changing environment by providing our customers with a variety of the most fashionable materials for our customers.
Tricot fabrics with foam-laminations, the best idea for shoes uppers and linings textiles industry, and upholstery and sofa textiles industries also.Will Young Textiles is acting as an expert in various special polyester tricot fabrics suitable for foam-laminations, we know HOW TO DO the tricot fabrics for lamination uses, we know how to do the knitting and finishing, the most importance is WE KNOW HOW TO PACK the fabrics specially for lamination used.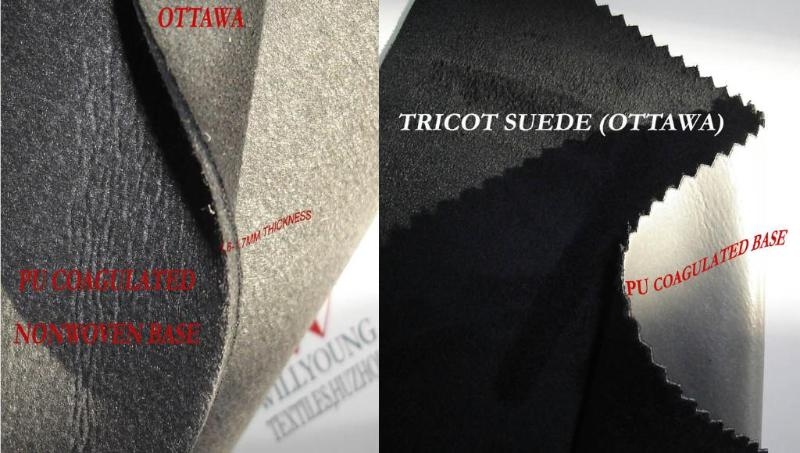 Tricot Micro Suede fabrics to be laminated with various PU synthetic leathers is a newly developped and fashionable shoes materials.

Based on Korean original high quality grade of sea-islands yarns and Karl Mayer advanced warp-knitting machines 32gauge, you can easily find the difference of quality between ours and others. Our high quality tricot suede fabrics have been choiced as special metrials by many shoes manufacturers in Europe and South America.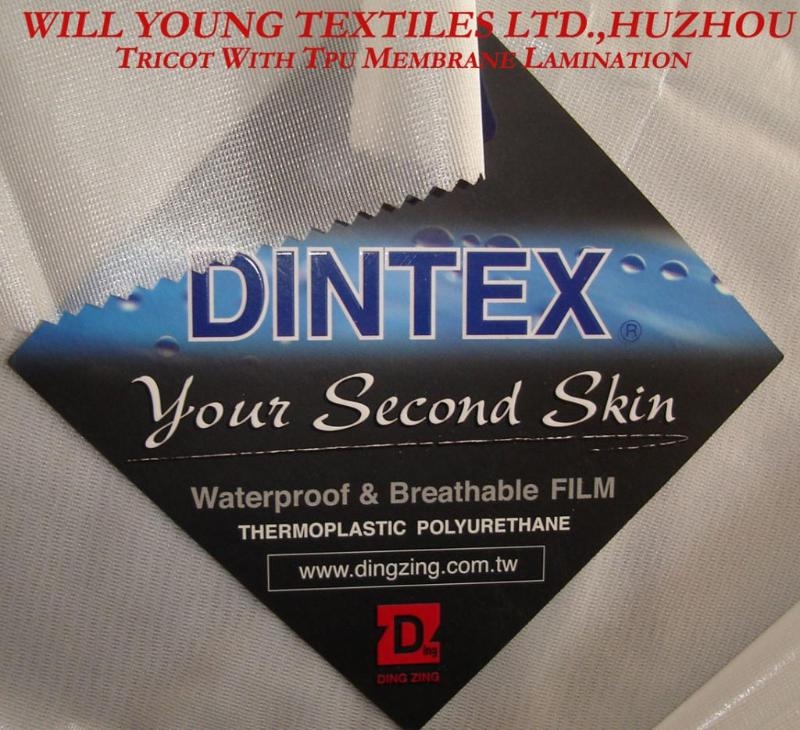 Ding Zing Film® is the high performance elastomers TPU film from Taiwan,China. While Ding Zing Film® is the environmentally friendly " Green Material ", it also offers a unique combination of mechanical, physical, and chemical properties, including high tensile strength, excellent abrasion resistance, outstanding flexibility, weather resistance, no-toxic (sterilized), recyclable, and decomposable, which have qualified to meet a number of most demanding end-applications.
USA and European Market where extensive use is made of Ding Zing products include the shoes industry, recreational and sports equipments, medical applications, automotive devices, fabric laminations, garment and inflatable applications etc.
Will Young Textiles are making various tricot fabrics be laminated by TPU film(membrane) of different specifications for the high-level shoes textiles markets. Our tricot fabrics to be laminated with TPU film including MONOFILAMENT TRICOT, TRICOT 30-40GSM, VELLUTINO, AIRMESH,etc.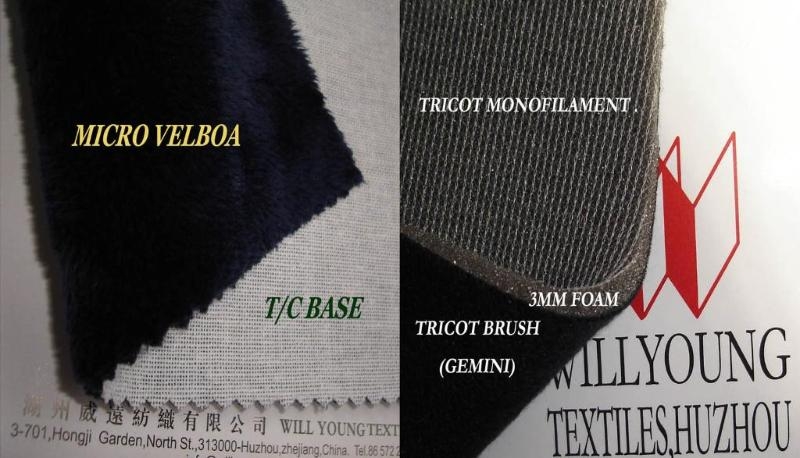 Tricot fabrics is used largely in upholstery and sofa industries. Will Young Textiles is supplying tricot fabrics of high quality for sofa use after lamination with foam or any other suitable base fabrics.

1)Woven sude fabrics flame-laminated with micro velboa fabrics.(see picture)
2)Woven suede fabrics glue-laminated with tricot brushed fabrics.(see picture)
3)Tricot suede fabrics flame-laminated with with fleece fabric on its brushed side.
....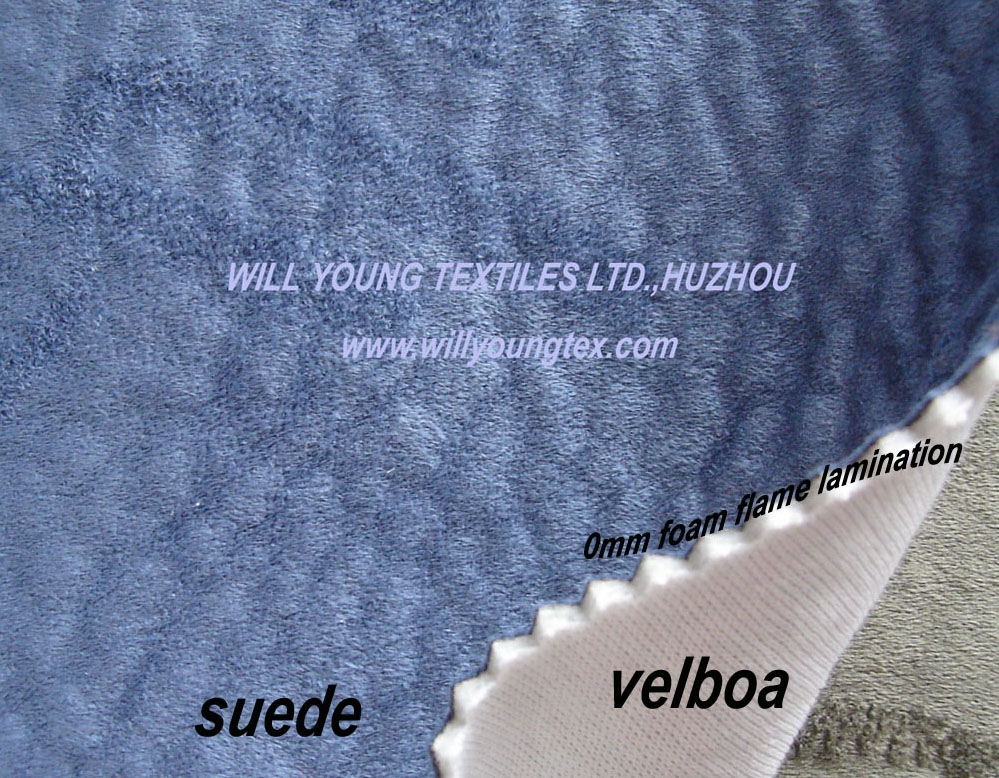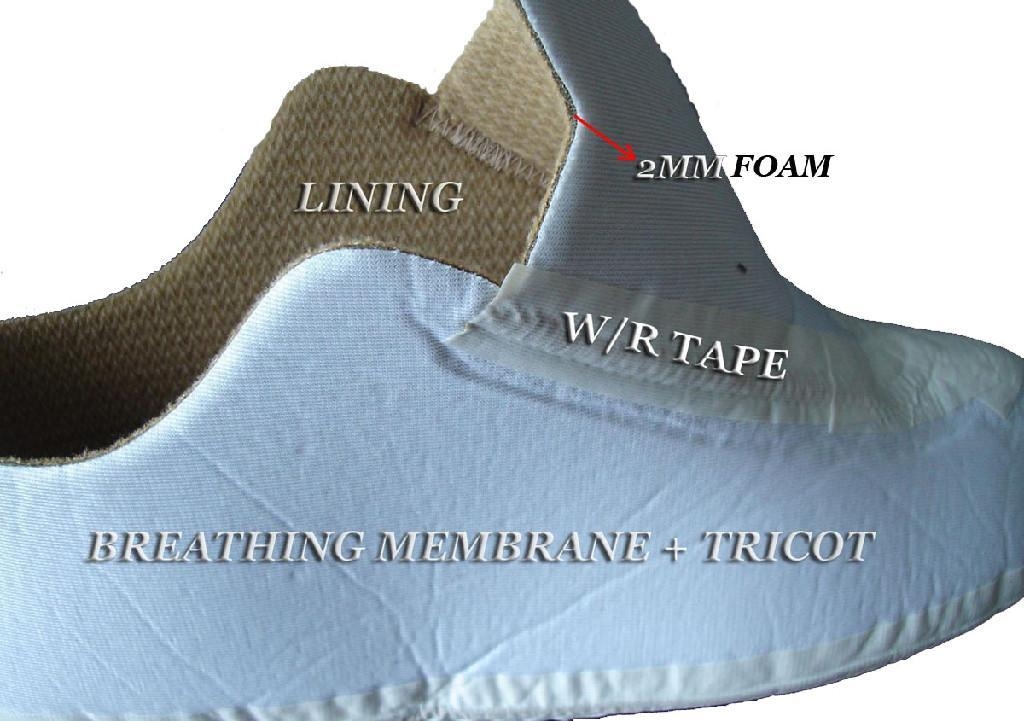 Full system for functional shoe-lining sulution:

PTFE membrane and TPU membrane, breathing and water proof.
TPU membrane water proof tapes for seams.
A big series of knitted shoe-lining fabrics,
All kinds of foam lamination, etc.